As you know, Coil Master is famous for its near-navigating accessories. These are all kinds of tools for winding, pre-wound spirals, cases for wipe devices and much more, if you list everything, there will not be enough space. 
Recently, this company is intensely storming the niche of atomizers production, and, it should be noted, this is going out very well for them. Already even managed to form a small assortment. 
It would seem that everything is fine, but the soul asks for something else. And the developers started directly for boxmodes. And we decided to start with the mechanical single Coil Master Crius Mech Mod .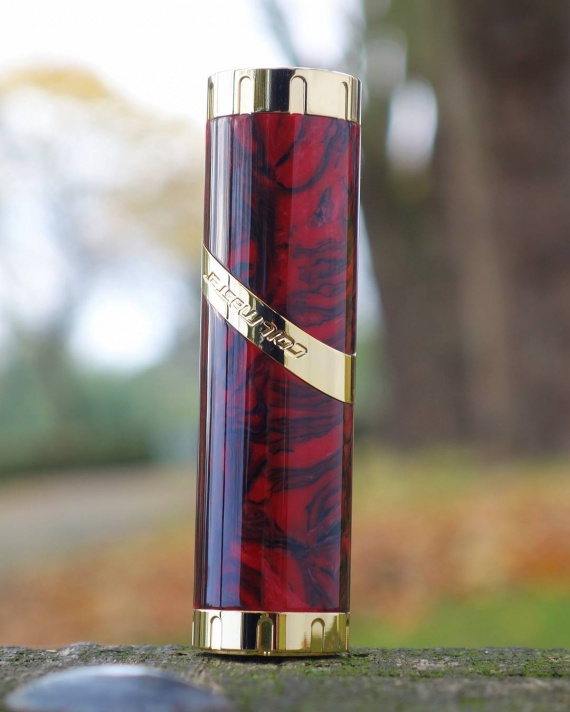 Dimensions: 87.5mm 
Diameter: 24mm 
Weight: 103g Body 
Material: Brass 
Power Supply: 1 x 18650
Connector Type: 510, Hybrid
Color: Red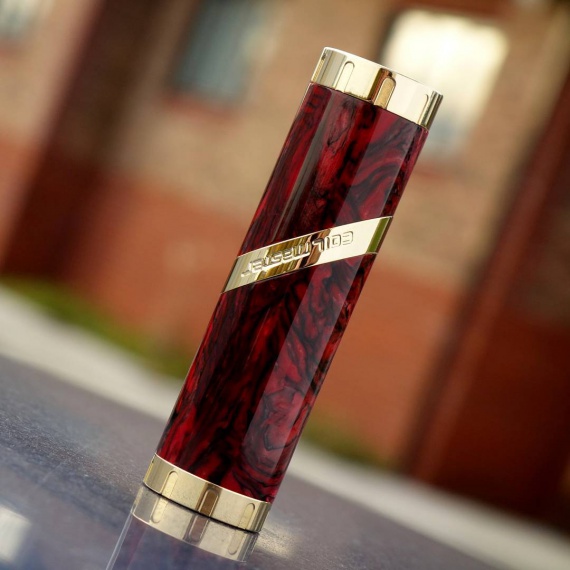 Package
Contents – Crius Mech Mod
– Carrying Case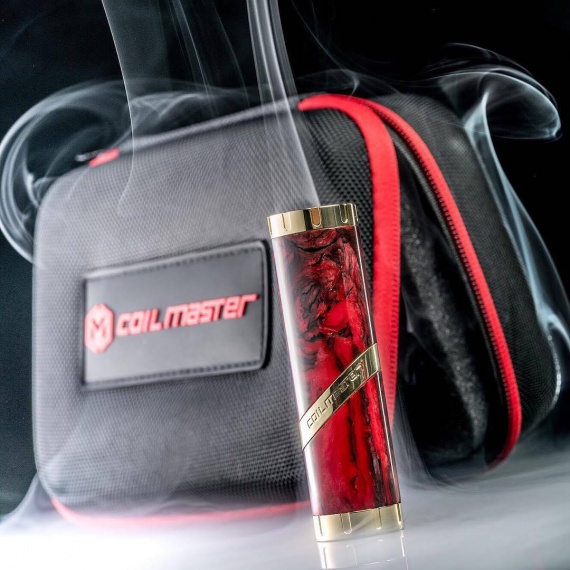 Over the design of the pilot mehmoda, many nights have been plastered, invented, and debated. And I must admit, the fur came out pretty interesting. Perhaps, for someone it will seem too pretentious, but, I think, most will like it.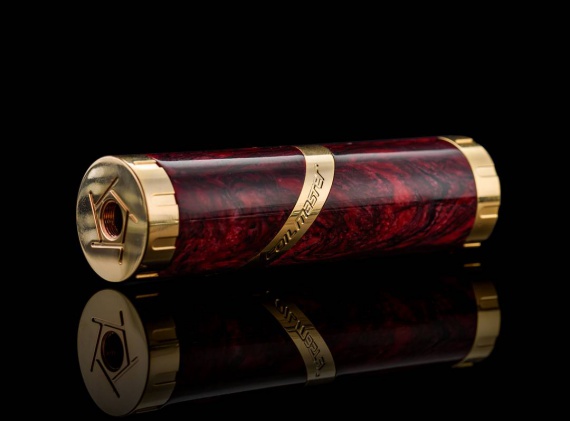 The main part of the "exterior" is the band around the corner of the ring, on which the relief name of the manufacturer flaunts. Acrylic sink is executed in black-burgundy flowing into each other tones. By the way, it consists of two halves, which are separated by the aforementioned ring.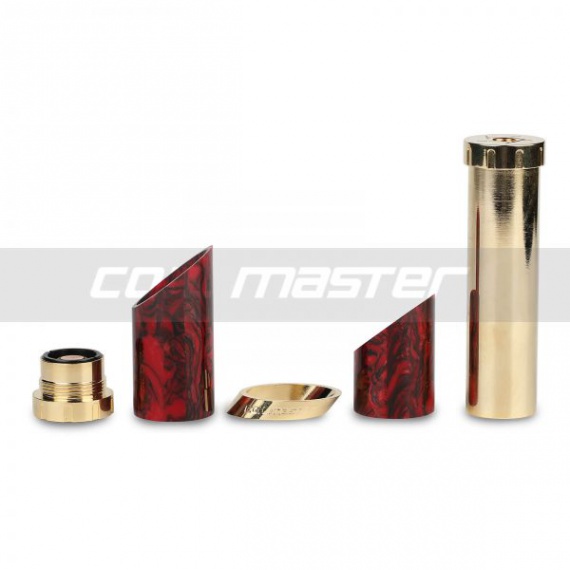 End sites are made equal in thickness and quite organically crown the pipe from both sides. They are marked by shallow risks for ease of unscrewing. All elements, including the pipe, are made of brass with subsequent application of gilding, which also adds points to the "final bow".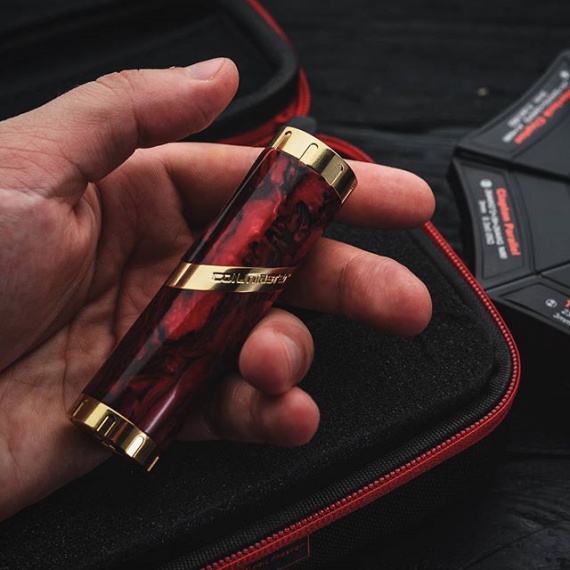 What do we have on the constructive. The connector is hybrid with several notches in a circle. The carving of the landing pad is not small and not very long, which is good. Unfortunately, it is not possible to estimate the thickness of the pipe walls.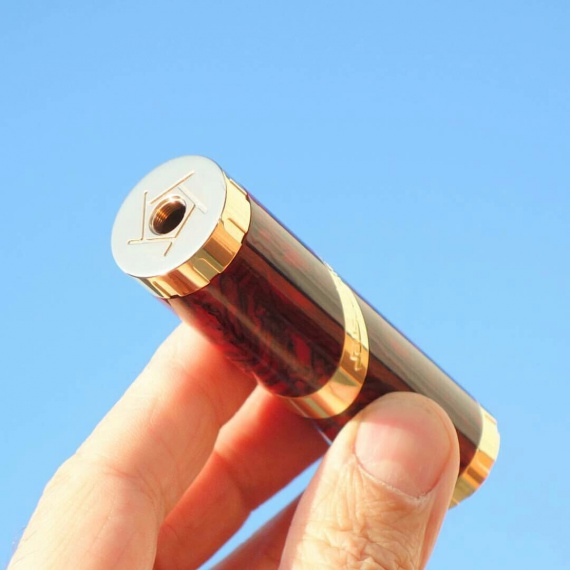 The button is magnetic, with a non-permanent contact, which means – hello black dots. Sadly, of course, but on the other hand, now in the vast majority of mehmods used a similar construct. In addition, do not forget that this is the "culinary" debut of the company, and for the pilot product, it is still very good.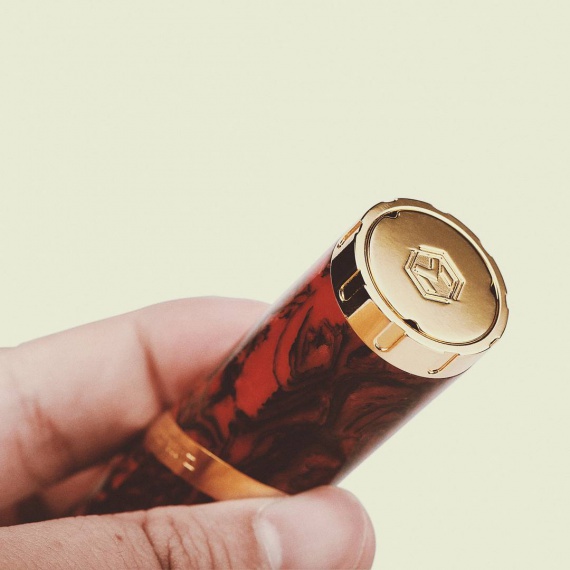 Holes for the removal of gases are located at the edges of the surface of the button. Here, by tradition, there is a relief logo of the manufacturer. According to the developers, the contact is made of copper.


The price is 46 $. Probably, all the same it is expensive, similar on a design of the device are offered much more cheaply. It turns out that you are overpaying only for appearance, i.e. pay off that part of the money that was spent on design. Yes, I almost forgot, the cost is still sitting case. I agree, it's a very convenient thing, I use it myself.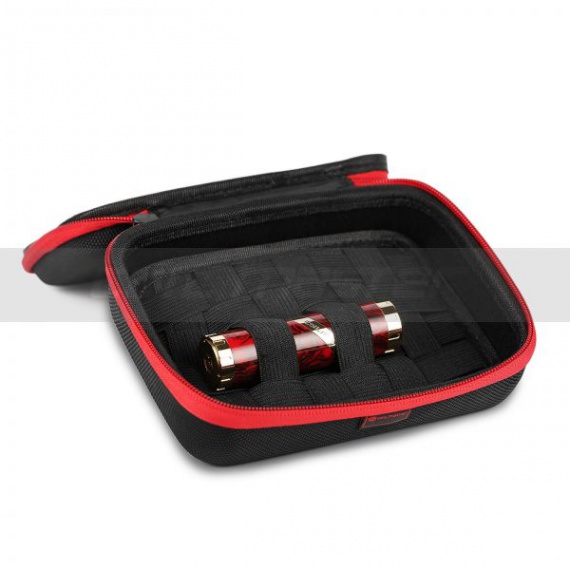 Advantages / disadvantages
+ design
+ case
– price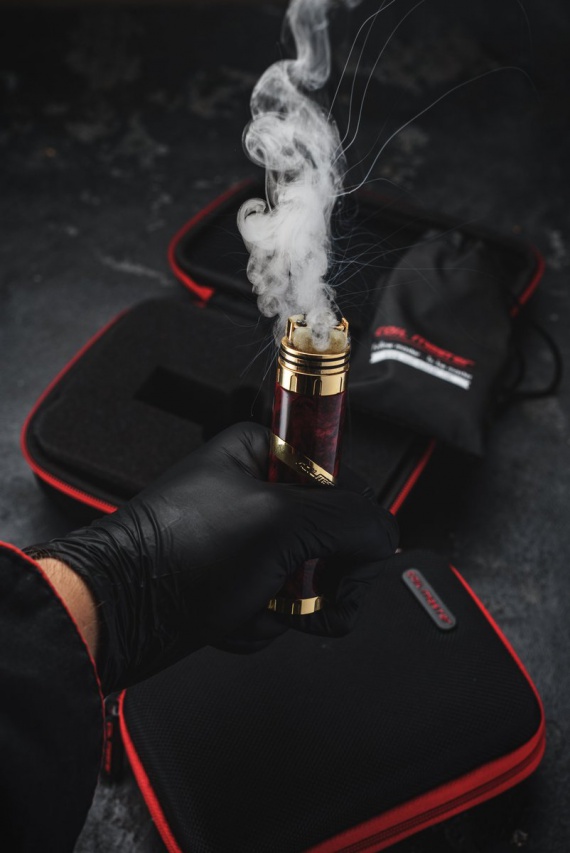 Hot Sale Recommendation:
Voopoo Vmate 200W Kit With Uforce T1 Tank